Announcement
More editing options
The Crushers are looking for a pitcher and a catcher who are ready for showcase tournaments and ASA competition. If interested contact Coach Freeman at banditseys@comcast.net
The Crushers Welcome our new players for 2014-15:
Jordyn Stubbs
Tyanna Roberts
Mercedes St George
This year the Crushers ventured to Stratford, Ct for the ASA Eastern Region Nationals. The Crushers had a great week, finishing 7-2 and earned 5th place in the Championship. Great job and congradulations ladies!
The Virginia Crushers Congradulate their 2014 All-District Selections
Emily Weatherholtz, Freshman Pitcher for Osbourn Park
Lauren Richardson, Freshman Catcher for North Stafford.
Congradulations to our 2017 Players on Making Their Varsity Programs!
Emily Weatherholtz - Osbourn Park
Morgan Blot - Osbourn Park
Madison Weaver - Forest Park
Madison Hool - Hylton
Alyssa Walters - Hylton
Shelby Johnson - Stafford
Lauren Richardson - North Stafford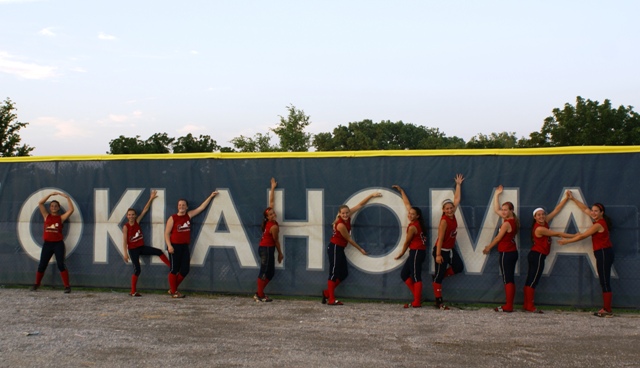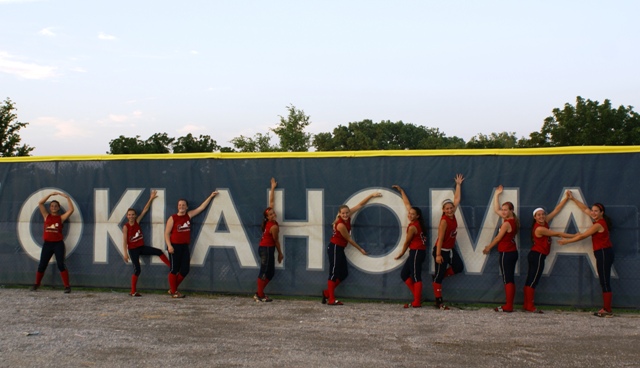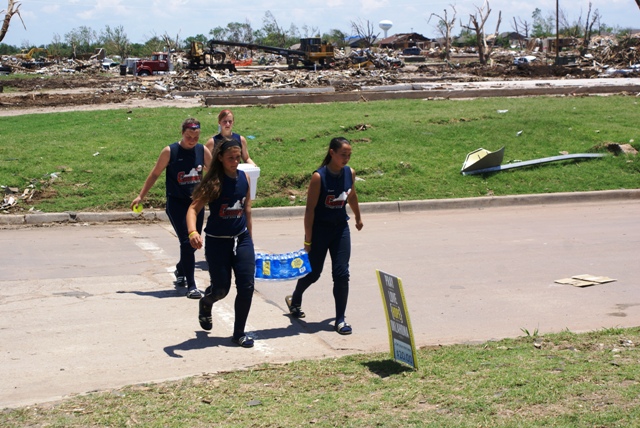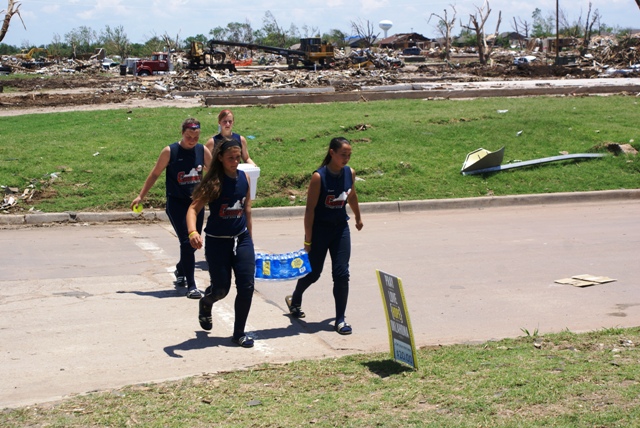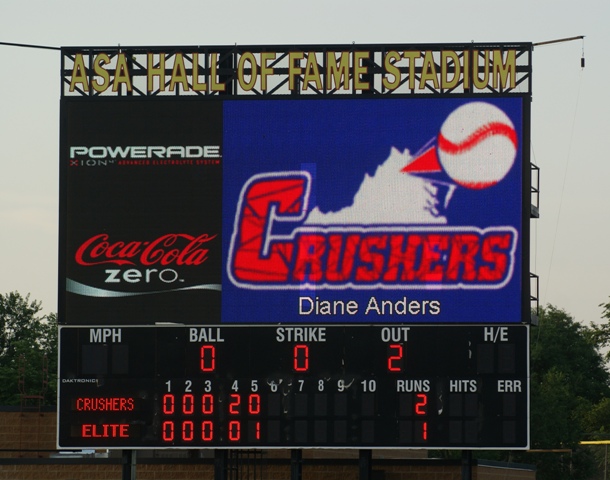 The '99 Virginia Crushers participated in the ultimate softball experience at the ASA 14U Hall of Fame tournament, going 3-3, placing ninth out of twenty-six teams and being only one of twelve teams to play on Sunday. The Crushers accomplished their goals of earning the right to play in the ASA Hall of Fame Stadium (twice) and qualified for ASA Nationals in Normal, IL. The Crushers were eliminated in a heartbreaking 6-5 10 inning loss to the OK Rampage. The Crushers made a short trip to view the devastation in Moore, OK. The Crushers were able to raise $1000 for the American Red Cross for Moore relief. What a touching, life-time experience, both on and off the field!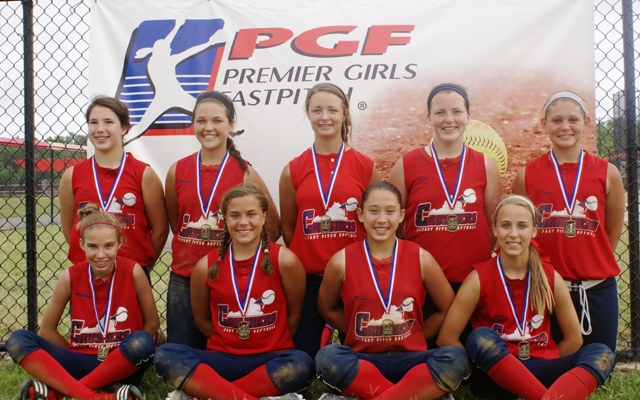 2013 PGF National Qualifier Champions
5 wins 1 loss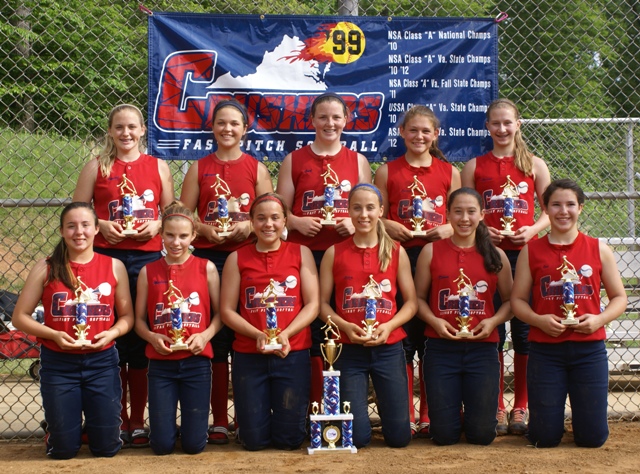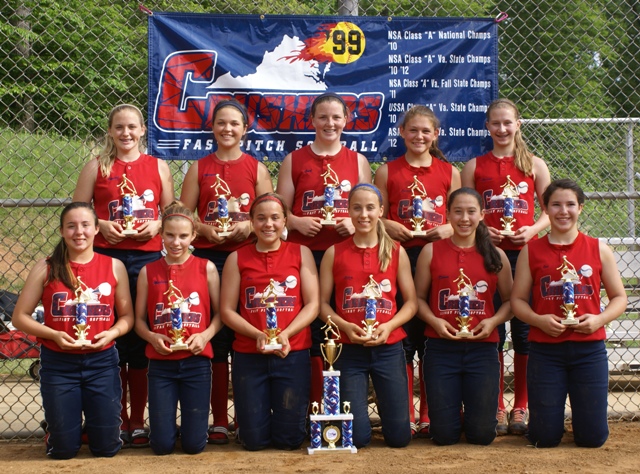 2013 PGF Vienna Invitational Runner-up
5 wins 2 losses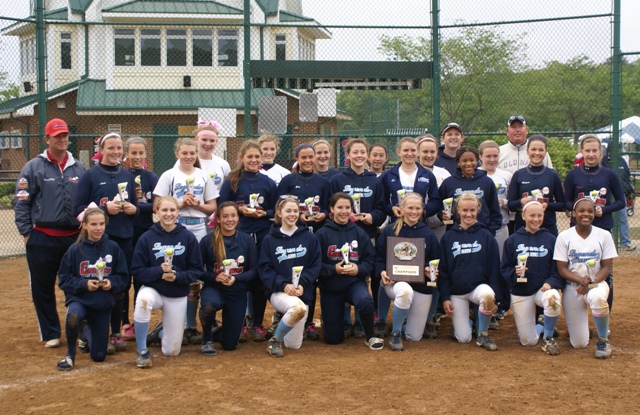 Crushers with the Legends Elite
2013 NSA Peninsula Season Opener Runner-up
4 wins 2 losses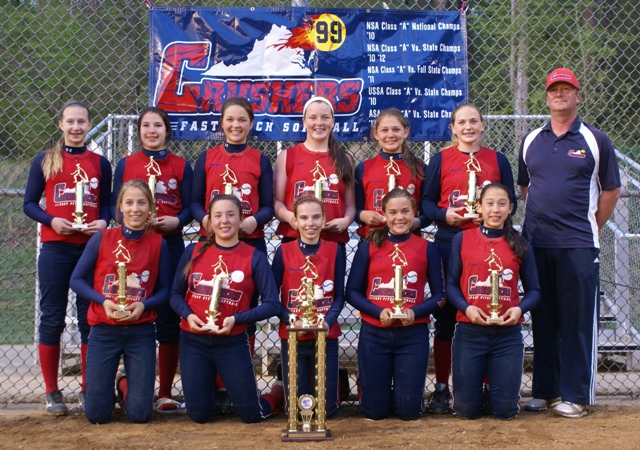 2013 PGF Cherry Blossom 14U Champions
6 wins 1 loss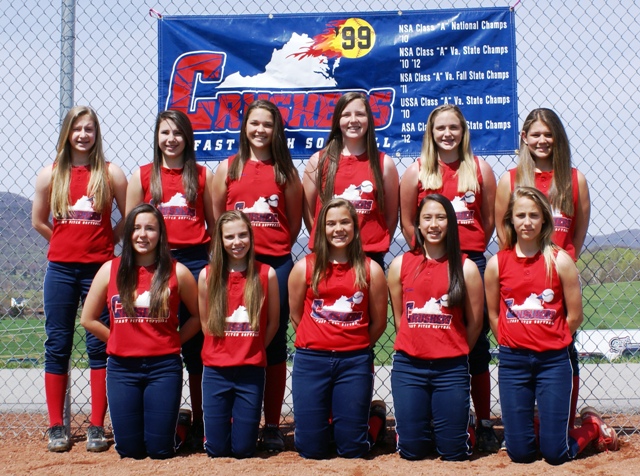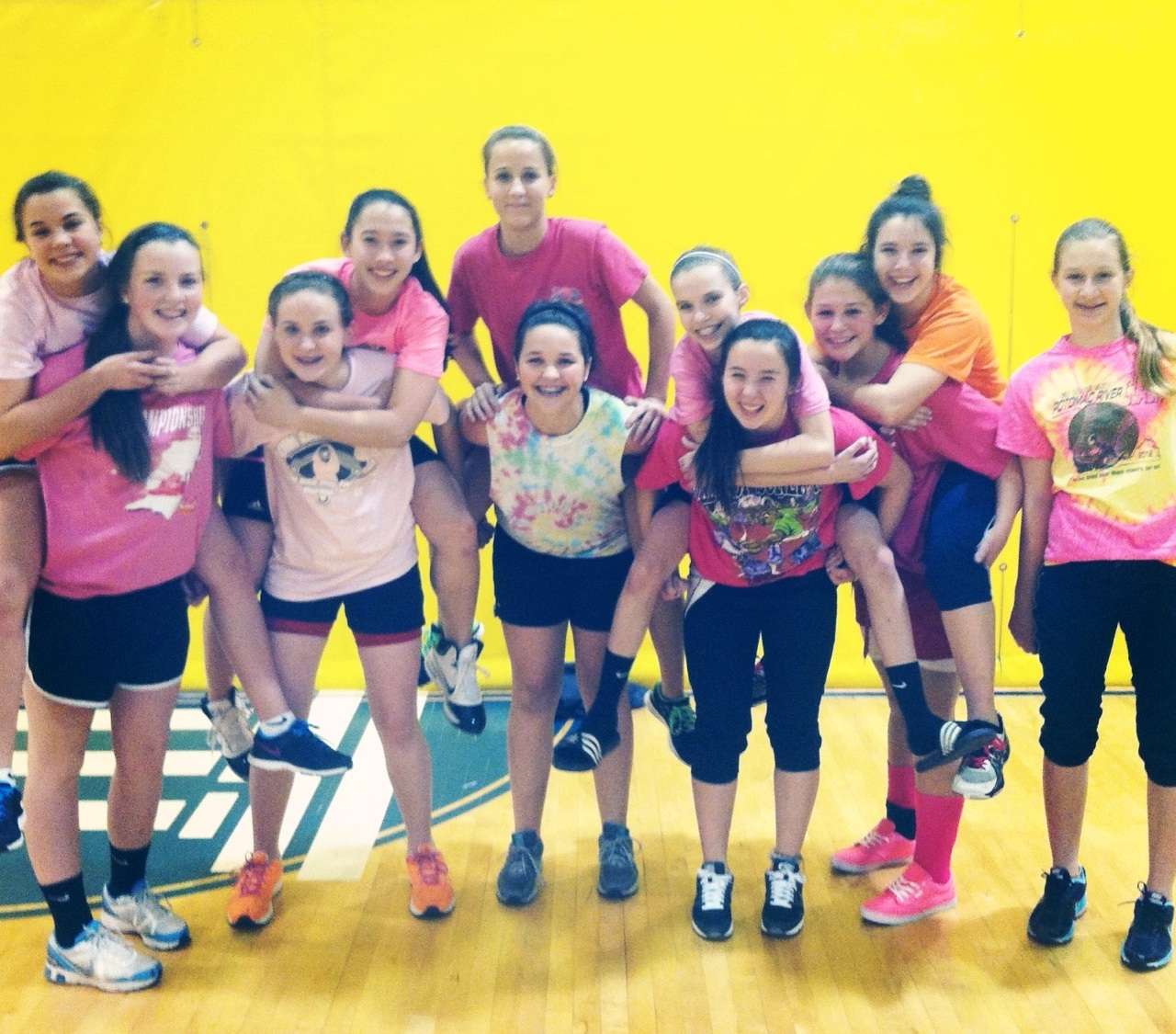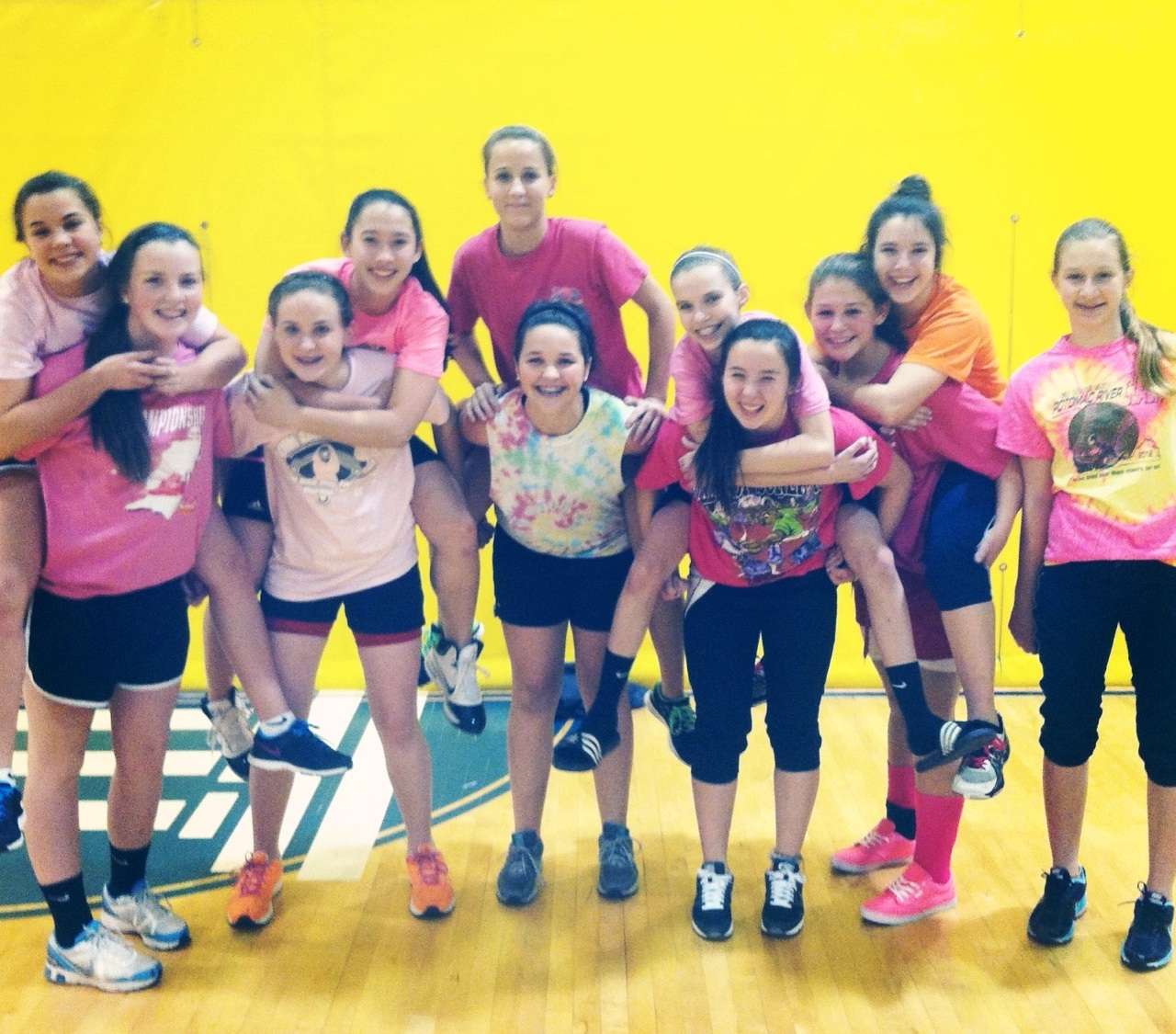 Happy Valentines' Day!
---
2012 NSA 14U "A" Virginia Fall State Championship
3rd Place
5 wins - 1 loss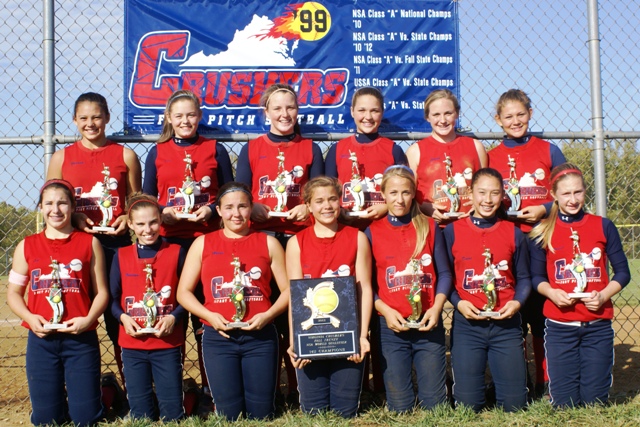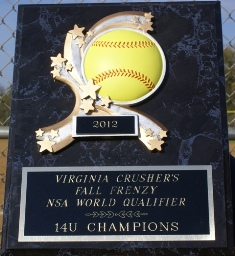 NSA Virginia 14U Crusher's Fall Frenzy Champions
7 Wins - 0 Losses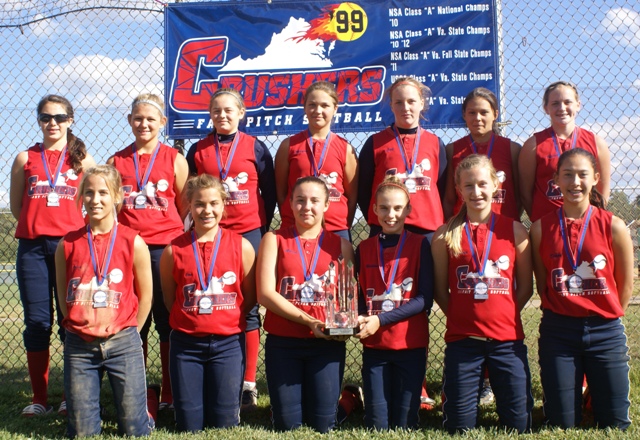 The Virginia Crushers Welcome the Following Players to
CRUSHER COUNTRY!!!!!!
Erin Jones
Lauren Richardson
Lexi Magruder
The Crushers say Good-bye with sad hearts to Sydney Fisher and wish her luck with her new team in Augusta.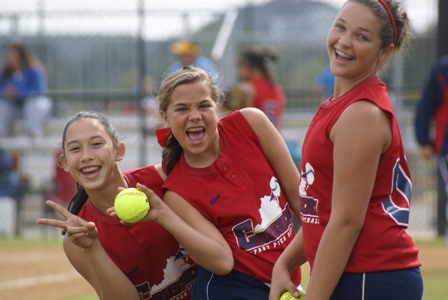 Diane, Erin & Morgan at the ASA 14U Hall of Fame Qualifier
_____________________________________
2012 USSSA 12U Blue-Gray Summer Shootout Champions
6 wins - 0 losses - 1 tie
2012 12U ASA Virginia State Champions
6 wins - 0 losses
2012 NSA 12U Virginia State Champions
6 wins - 0 losses
2012 USSSA 14U "A" Va State Runners-up
4 Wins - 2 losses
2012 PONY 12U Memorial Day Madness Champions
10 wins - 0 losses
____________________________
2010 USSSA 10U Va State Champions
2010 NSA 10U Va State Champions
2011 NSA 12U Va State Fall Champions
2010 Ranked Number 1 1OU in the Nation by USSSA
2010 NSA 10U "A" NATIONAL Champions
2012 USSSA 14U Va State Runners-up
2012 NSA 12U Va State Champions
2012 ASA 12U Va State Champions
_____________________________________________________
2012 Qualified:
USSSA World Series
NSA World Series
PONY National Championship
ASA Eastern Nationals
ASA Nationals
ASA Hall of Fame Classic
Follow us on Twitter
Find more pictures of the '99 Crushers at: http://crushers99.shutterfly.com/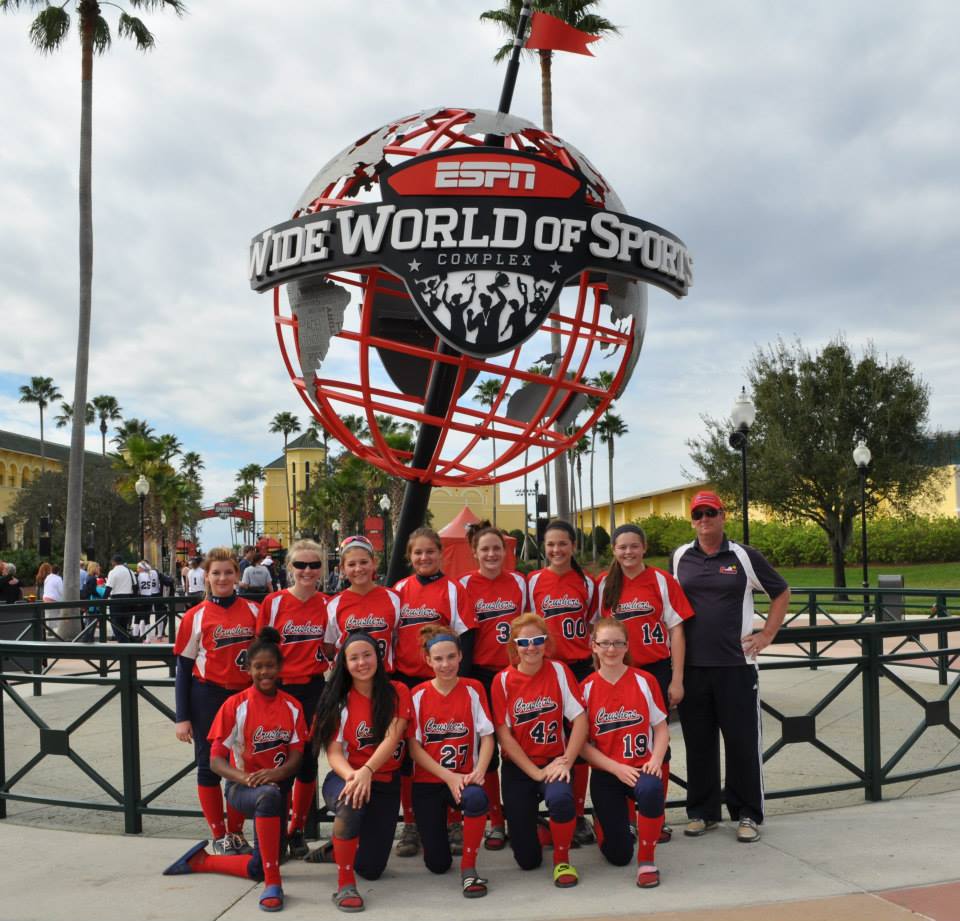 Comments
There are no comments for this announcement.